A natural facial to wake up your cells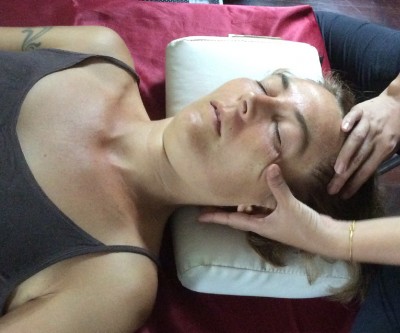 Pure & 100% Natural
Nuad nâ by Sirichan, a natural face therapy

Nuad Nâ by Sirichan is a most advanced and effective technique of both cosmetic and health care.
It is a deep anti-wrinkles treatment that stimulates the whole energy and blood flow in the face, neck and shoulders.
It also harmonizes and brings lightness to the whole body and mind by releasing tensions and giving vitality to the face.
Other benefits of Nuad Nâ by Sirichan:

It has a great impact on well-being and self-confidence.
Deep and long-term benefits on the face tissues and muscles.
No risks of side effects.
Nuad Nâ is deep and given with the greatest care and expertise, following the healing process of the face until it finally comes back to its original radiant beauty.
Price: 1000 THB per hour
-------