A massage therapy for a better health and energy flow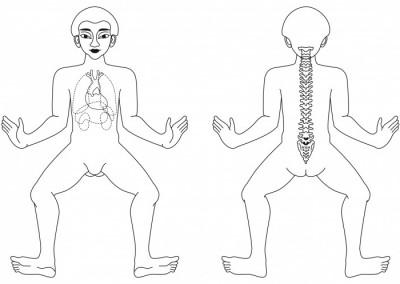 Massage therapy:

Everything is connected

Just like Ayurveda and traditional Chinese medicine, traditional Thai medicine is based on the concept of energy lines (sip) which run through the whole body. Therefore any good bodywork therapist needs first to know all interconnected areas.
Then a health therapist needs to understand the body. He must know what to do and be able to vary the techniques according to the situation. it is by applying the appropriate modalities at the right places and with the greatest care, that the healing process can be achieved completely.

Strong vs. soft in healing and holistic massage therapies

In order to work on the physical body, a massage therapy needs sometimes to be strong to be effective, but not always. Some conditions need a more vigorous treatment, others need a more gentle one. Everybody needs a treatment adapted to their own situation.
Various kinds of massage and bodywork techniques have been created by healers, e.g. Thai massage, Tok Sen, acupuncture, Reiki, abdominal massage, cupping or Guasa. Each technique works on its level of application, some are deeper, some are more subtle. Understanding that the body and mind system is a complex one, at the Sirichan Clinic, we mix both subtle and strong techniques as and where needed.
At the end of the day, we are looking for good and long-lasting results. Therefore we apply all techniques which are necessary with the greatest care on all connected areas of the body, for full, positive and long-lasting healing results.
Free energy flow is the key to successful healing

Therapeutic massage is recognized as one of the best alternative and complementary healing methods, because it makes the energy flow freely through the whole body, which is both the starting and ending point of any physical healing process.
The Sirichan Thai massage therapy is a unique experience blending more than 12 of the best Thai modalities into a complete and sophisticated healing art, which is adapted to the modern world's illnesses.
Our bodywork therapies are designed to heal the body system on its whole: including the blood system, lymph, nervous system, muscles, joints, tendons, immune system, organs, senses,... There is no equivalent in Chiang Mai (Thailand) that can in the same traditional medical way ease chronic pain, nervous or internal tensions, stimulating a proper energy flow, giving you back your lost strength and flexibility, to create a more balanced body and healthier you.