Welcome to Sirichan Therapeutic Massage in Chiang Mai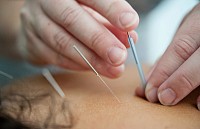 The Sirichan Clinic
Healing massage therapy for a new you
Welcome to the Sirichan Clinic! 
If you are looking for an alternative bodywork or massage therapy. Whether it is for a relief from a chronic or temporary pain, or because you like massage and are eager to compare the best massage therapists in Chiang Mai (Thailand), 

The Sirichan Clinic is for you.
Where to start?
When you come at the Sirichan Clinic for the first time, you will be submitted to a traditional medical check-up. You will learn about yourself, your general health and the tensions present in your body.
Our specializations
If you wish to have an overview of the wonders of Thai traditional therapies, take a look around this website. Enjoy the visit!
Testimonial
"Khap khun kaa! A treatment of Nooy feels like being born again. The precise moves of her massage, all those tasty, good swelling, healthy herbs, her creativity… a wholesome understanding of health. I consider myself very lucky to have found "Doctor" Nooy… and feel 10 years younger now. Thank you so much!" Mirjam (Switzerland)
-------